On the occasion of International Women's Rights Day, the MHAB invites you to discover how women are represented in our collection. March 8 is a day of action, awareness and mobilization dedicated to the fight for women's rights, equality and justice.
At the MHAB-Musée d'Histoire et d'Art de Bormes, women are an integral part of the collection, whether they are artists or muses. Art is a way for women to make themselves heard, to assert themselves and to convey messages of equality. Thus, the museum wished to highlight its female artists who have shone through their works.
---
Artists' side
When women express themselves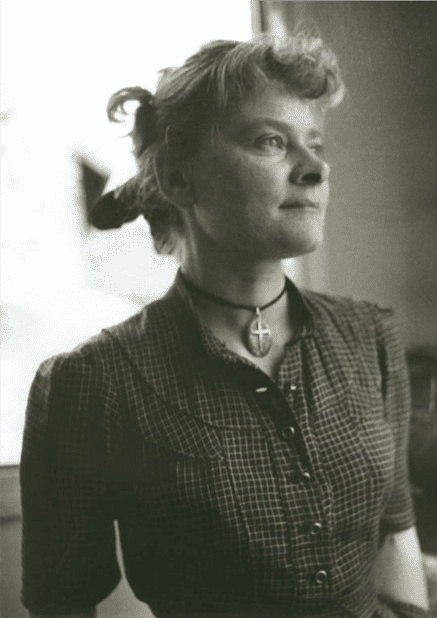 Roberta González, the female identity
Roberta González is a French painter of the 20th century. Born in Paris in 1909, she was immersed in the artistic world from an early age: her father was a sculptor and painter, close to Picasso, and a member of the Cubist and Surrealist movements. The young painter was already making a living from her art when she met Hans Hartung, also a painter. Hans' abstract paintings strongly influenced Roberta's style. They married in 1939, but were reluctantly separated during the Second World War.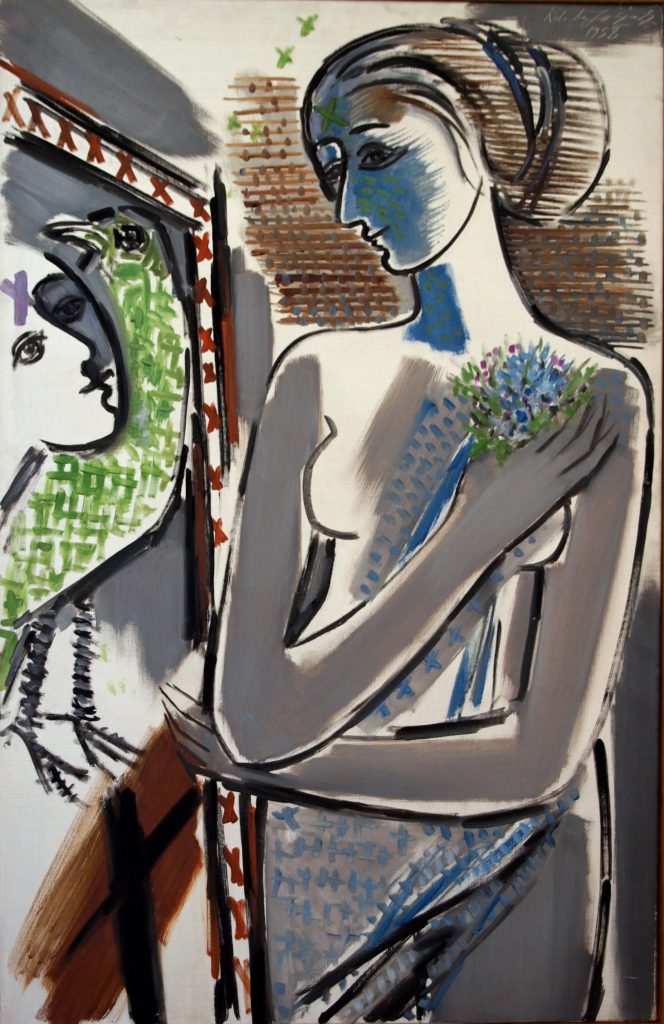 Strongly marked by the war, Roberta González began to paint, in particular, broken and deformed female figures, testifying to a violent and painful period. It was only after the 1950s that she turned more towards color and symbolism. Her work is then a mixture of abstract and figurative, giving birth to dynamic paintings full of messages. Through her paintings and over the years, Roberta González has affirmed her identity as an artist but also as a woman. This artistic flight is often reflected in the presence of birds, but also in elegant and colorful female bodies.
Essai d'approche, 1958, was restored in 2022 by the MHAB-Musée d'Histoire et d'Art de Bormes.
Marie Cazin and the social function of women
Marie Cazin was a French painter and sculptor of the late 19th century. At the MHAB-Musée d'Histoire et d'Art de Bormes, there is a collection around the work of Jean-Charles Cazin, her husband, but today the museum introduces you to Marie's talent. Born in 1844, she studied drawing in Paris and then began her career as a painter with landscapes, animals and portraits. It was not until 1882 that she developed an interest in sculpture and in the role of women in their most modest circumstances.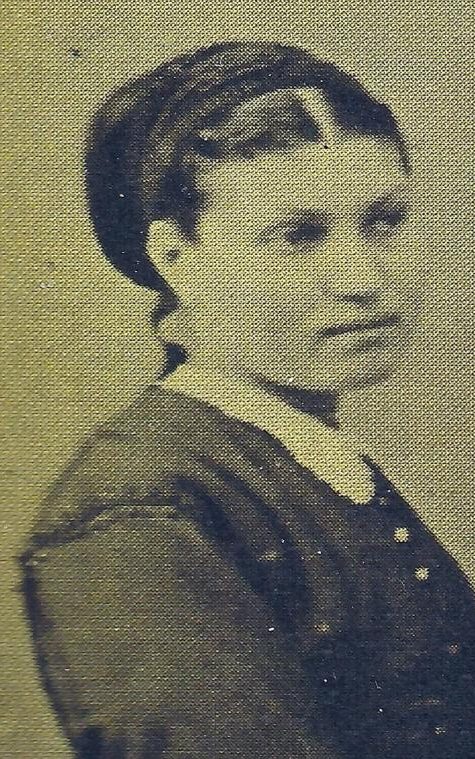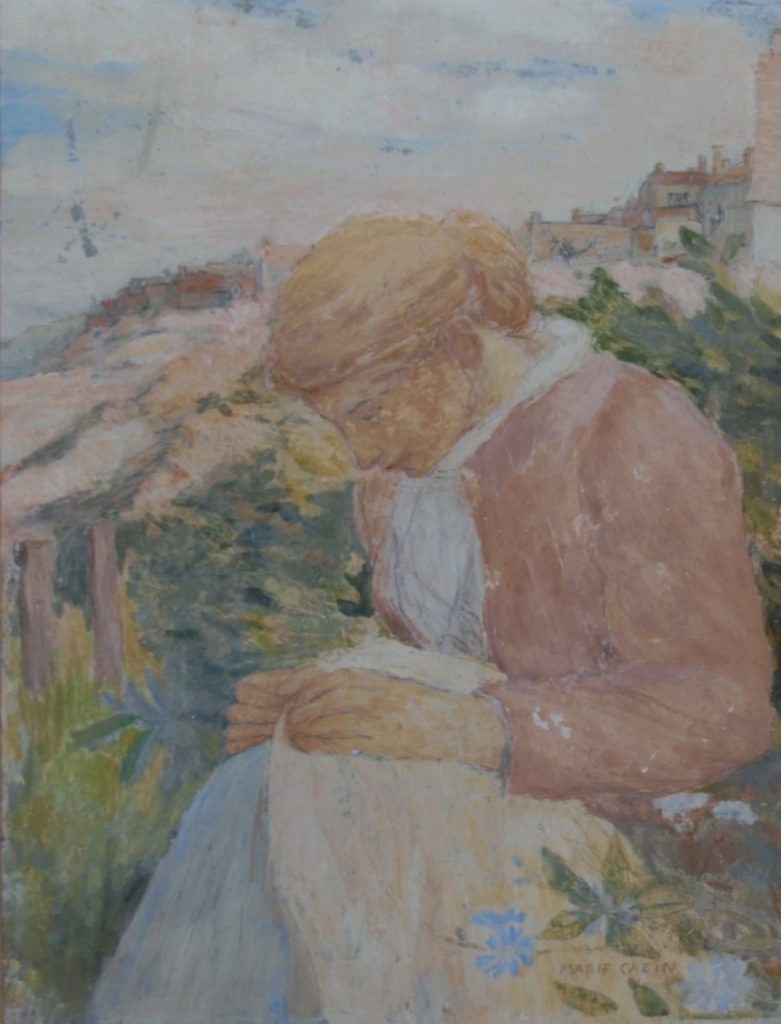 Her work is marked by the social function of women. She produced a series of works with the main themes of work and female figures, expressing both her social commitments and her private life. She was part of a group of French women artists presented at the 1893 World's Fair in Chicago.
---
Muses side
When women are a source of inspiration
The simple and elegant woman of Théo Van Rysselberghe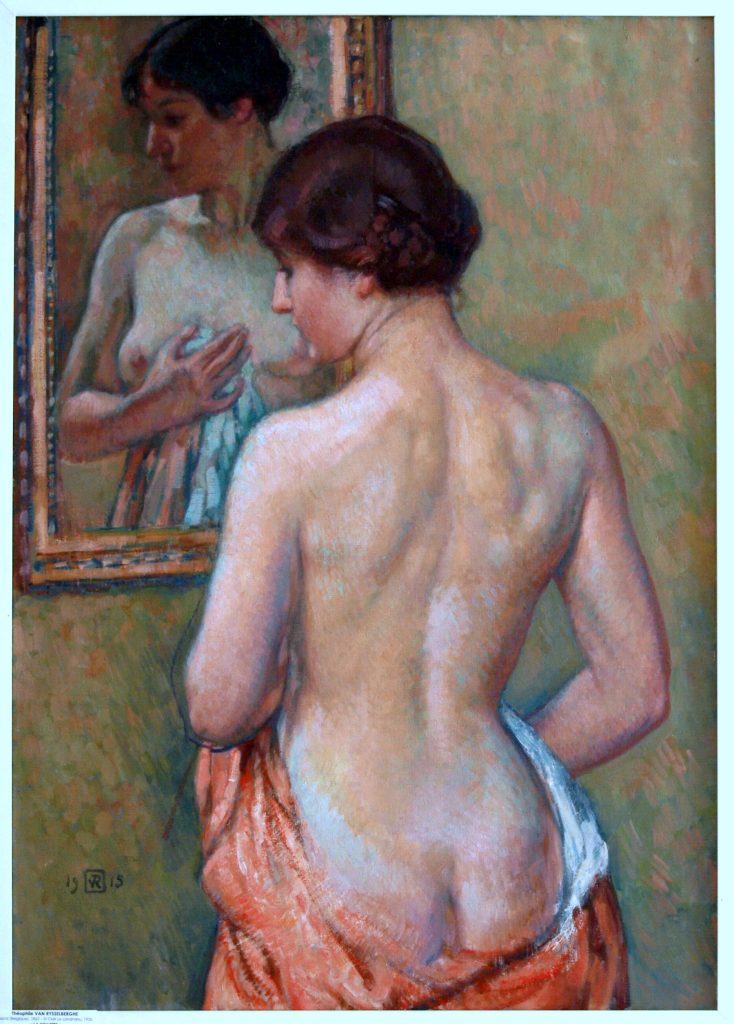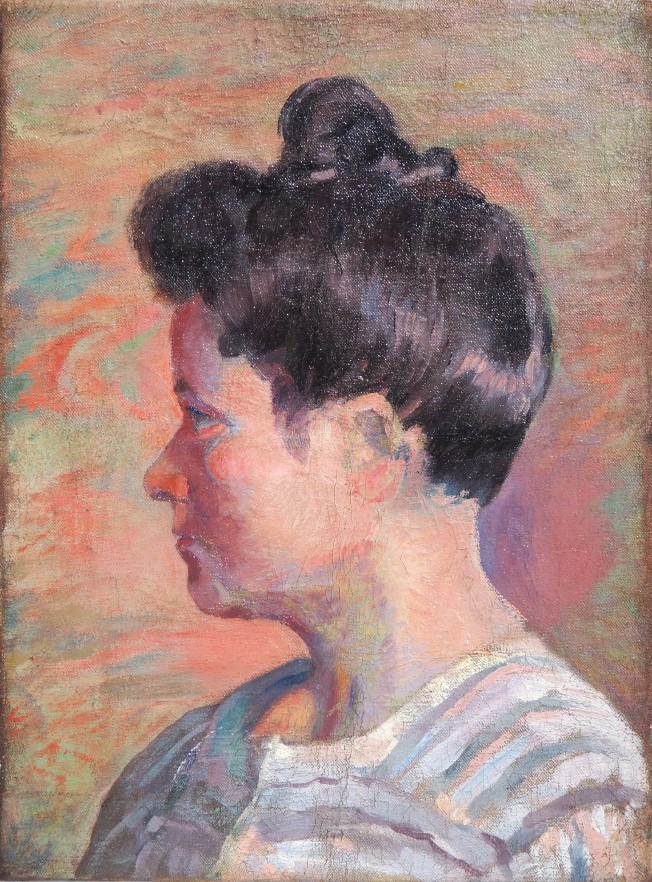 Théo Van Rysselberghe (1862-1926) was a Belgian painter who spent a large part of his life in the south of France. He painted in a neo-impressionist style, where he painted warm characters, making his paintings almost alive. At the beginning of the 20th century, he produced a series of paintings with women as their only subject. Some of these paintings are actually female nudes, soft and elegant, characterized, however, by the absence of eroticism. André Gide, husband of Theo Van Rysselberghe's daughter, described the latter's paintings as "hygienic nudes".
La Toilette, 1915 and Tête de femme au chignon, 1926 were restored in 2021 by the MHAB-Musée d'Histoire et d'Art de Bormes.
Portrait of Madame Laudauer, 1932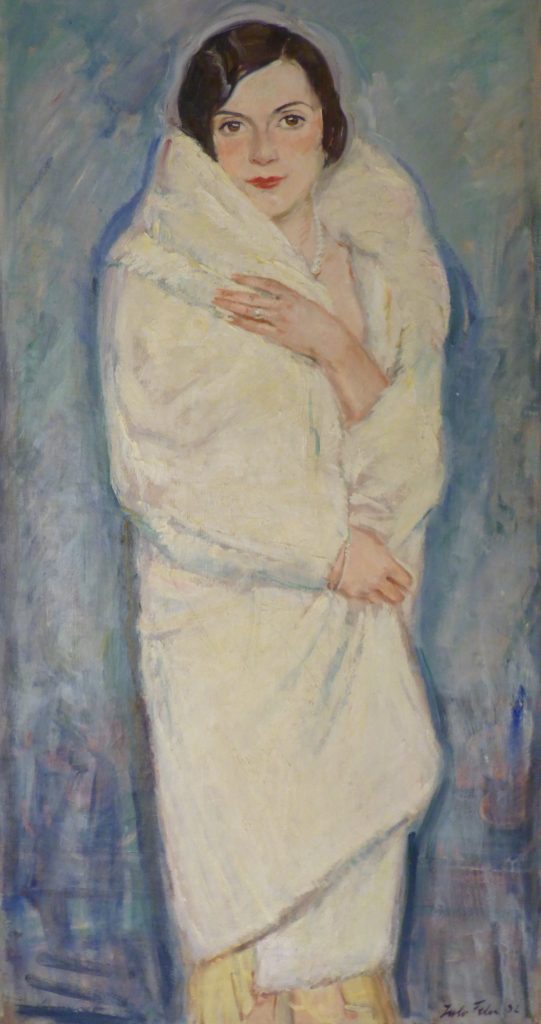 Oil on canvas by Julo Fehr.
Julo Fehr is a 20th century Swiss artist. It seems that for the vast majority of his works, women were his inspiration. Portrait of Mrs. Laudauer, 1932, was restored in 2022.
Woman, art and history with Judith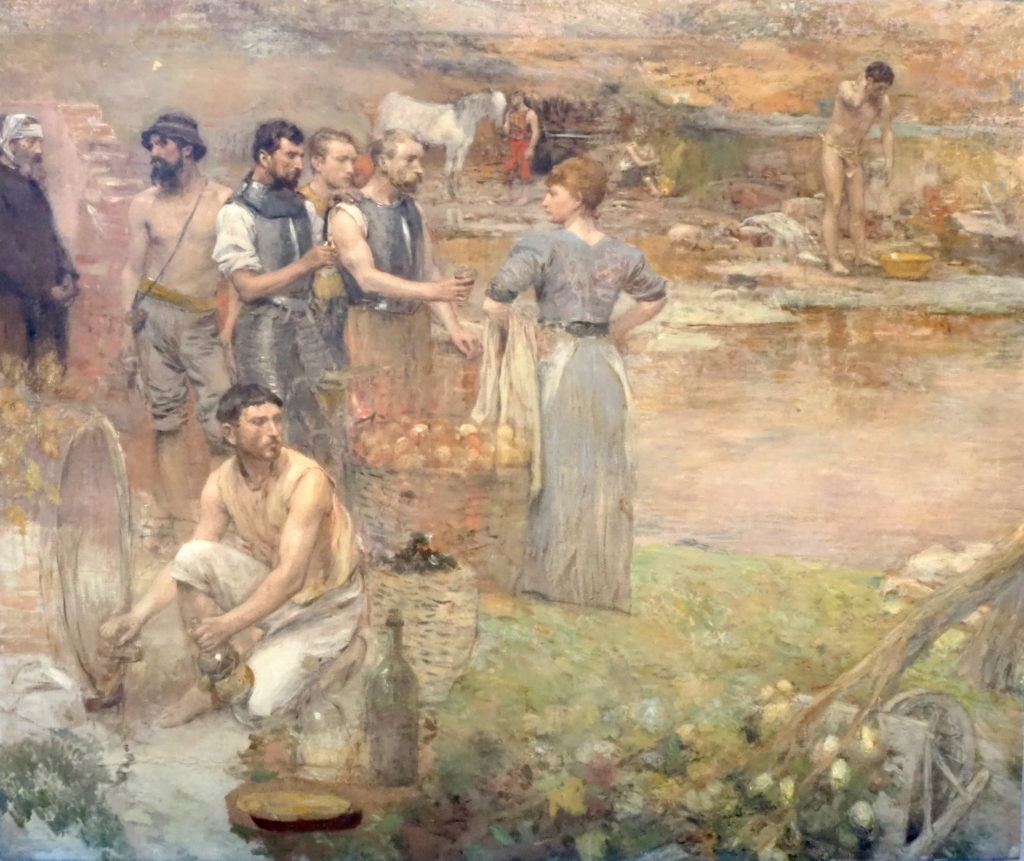 This canvas, painted around 1883 by Jean-Charles Cazin, is an oil on canvas with a strong symbol. Cazin is described as a "painter of history": part of his artistic work represents biblical scenes or the story of Homer, including a series of works around Judith. This painting is the most ambitious of the painter. It shows a woman, Judith, with her fists closed and her chin raised, looking proudly at the men around her. The work was restored in 2020.
---
Art reminds us…
If it now allows women to express themselves and to fight for equality, art has not always been a place of demonstration of the rights and the legitimacy of women. It has sometimes been, during certain periods or movements, the place of male artists where female art was rejected.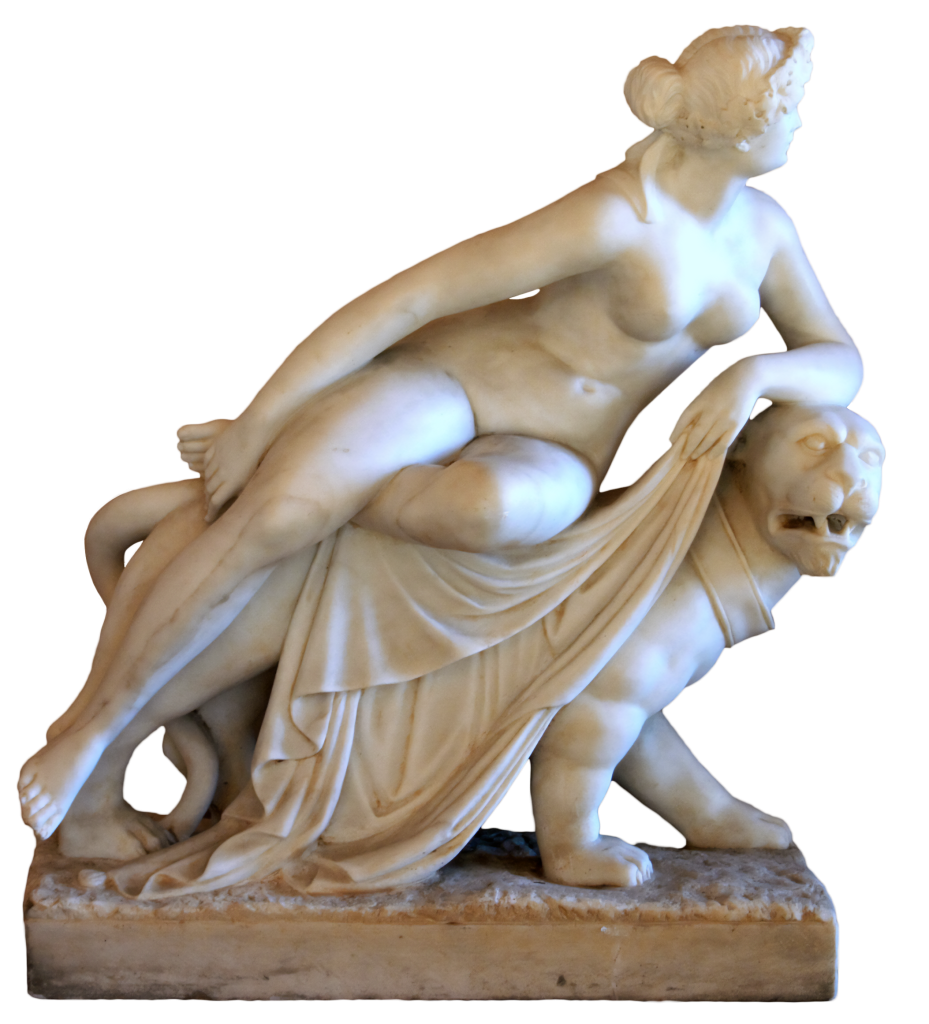 Academy of woman sitting on a feline
This Carrara marble sculpture belongs to the Symbolist School of the early 20th century, but its author and exact dating remain unknown
Symbolist works suggest favorite themes such as melancholy, dreaminess and of course: women. Nevertheless, if this sculpture seems to evoke strength and beauty to its viewer, symbolism has always tended to represent women as mere objects, often naked, to evoke lust and sometimes even hysteria. The woman is then compared to the nature that is painted and therefore in opposition to the artist, at that time, always male.