It is a new restoration campaign that began in April 2023. 8 oils on canvas and 2 graphic arts have gone to the restoration workshop.
The team of the MHAB-Musée d'Histoire et d'Art de Bormes les Mimosas continues its multi-year restoration program whose goal is to preserve and then restore the works of graphic arts and paintings in its collection. Since 2020 already 36 works have been restored. This program initially concerns works directly linked to Bormes les Mimosas through the life of their creator or the subject they represent.
This year priority has been given to the Ex-voto collection. The subjects they represent are related to Saint François de Paule, an emblematic historical figure of the town. These ex-votos are also the oldest works in the MHAB's collection, since they were made between the first half of the 18th century and the middle of the 20th century.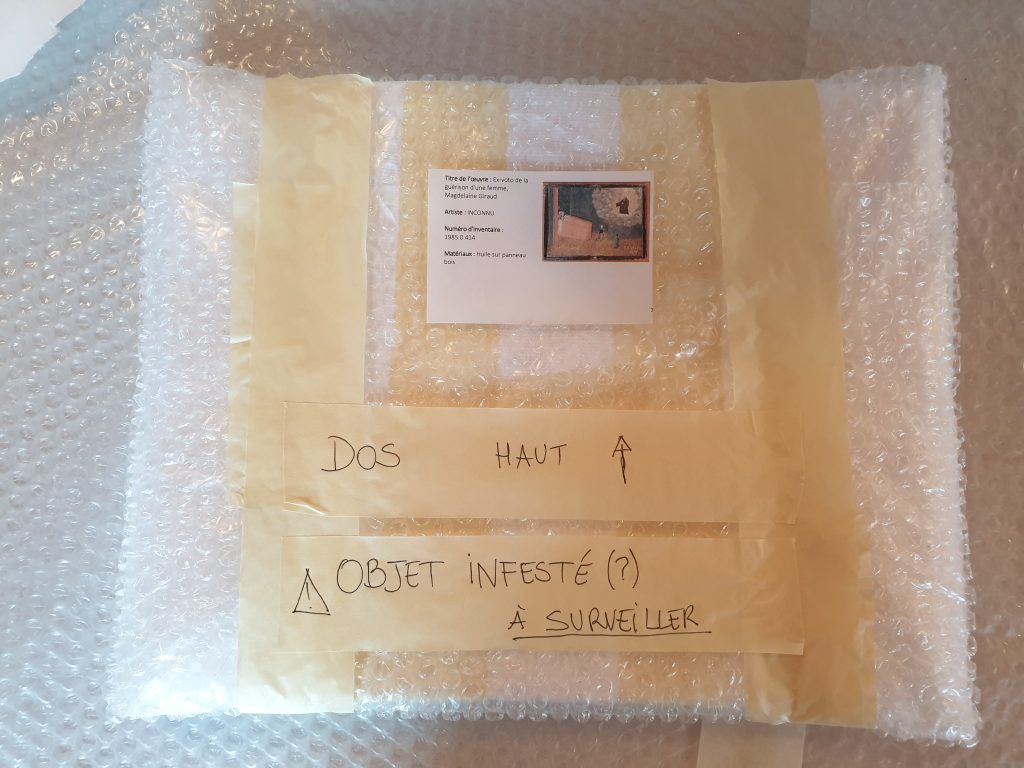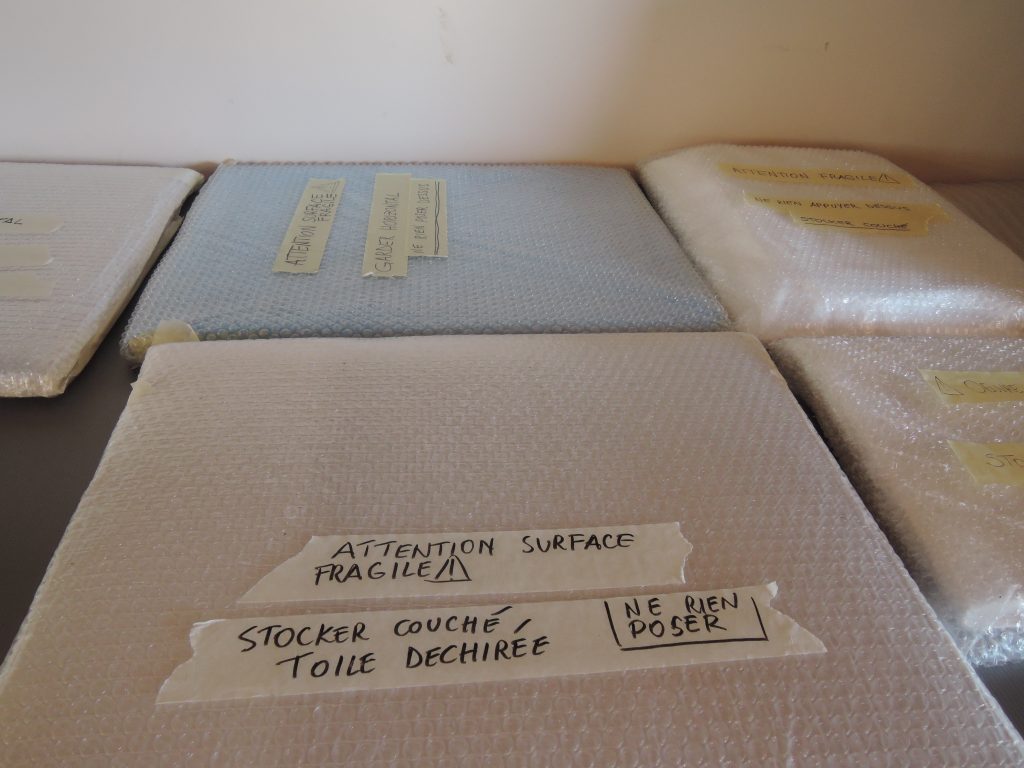 But what is an ex-voto?
An ex-voto is a religious object offered to a deity. They appeared in ancient times and were addressed to a deity as a sign of thanks. From the end of the Middle Ages, a particular form of ex-voto developed: the painted ex-voto. It first appeared in Italy, and arrived in the border regions, particularly in Provence from the 17th century (modern period). It is a small painting made by craftsmen, placed in a church or in a chapel.
The painted image is schematic, and almost always follows the same model: the painting is made of 3 parts. In the upper part, the divine figure is represented, the central part of the painting represents the event or the disaster avoided, and finally the inset at the bottom of the painting dates the event and sometimes names the donor.
14 ex-votos are kept in the museum of Bormes. They are mainly marine ex-votos or representations of accidents of daily life: illness, fall from a horse, or attack of a wild animal.
The saints thanked are Saint François (patron saint of Bormes) or the Holy Virgin. 12 of the ex-votos in the MHAB collection refer to St. Francis, either by representing him or by having inscribed his motto "CHARITAS".
These ex-votos, once restored, will complete the station dealing with the history of the saint in Bormes les Mimosas.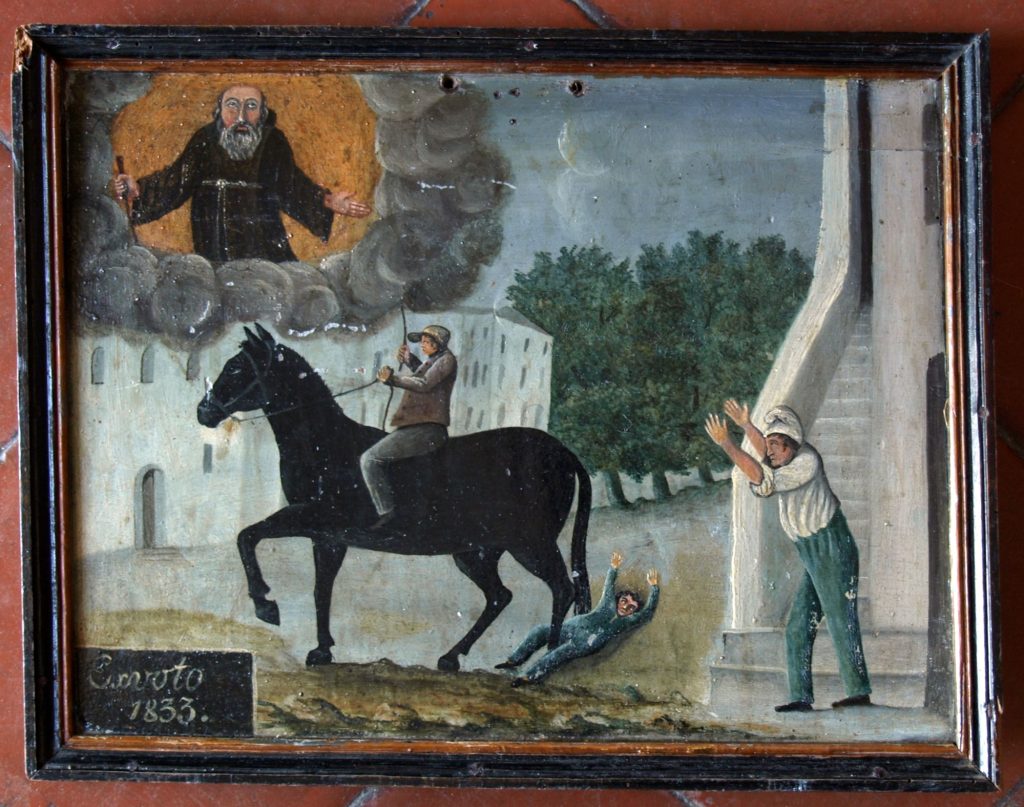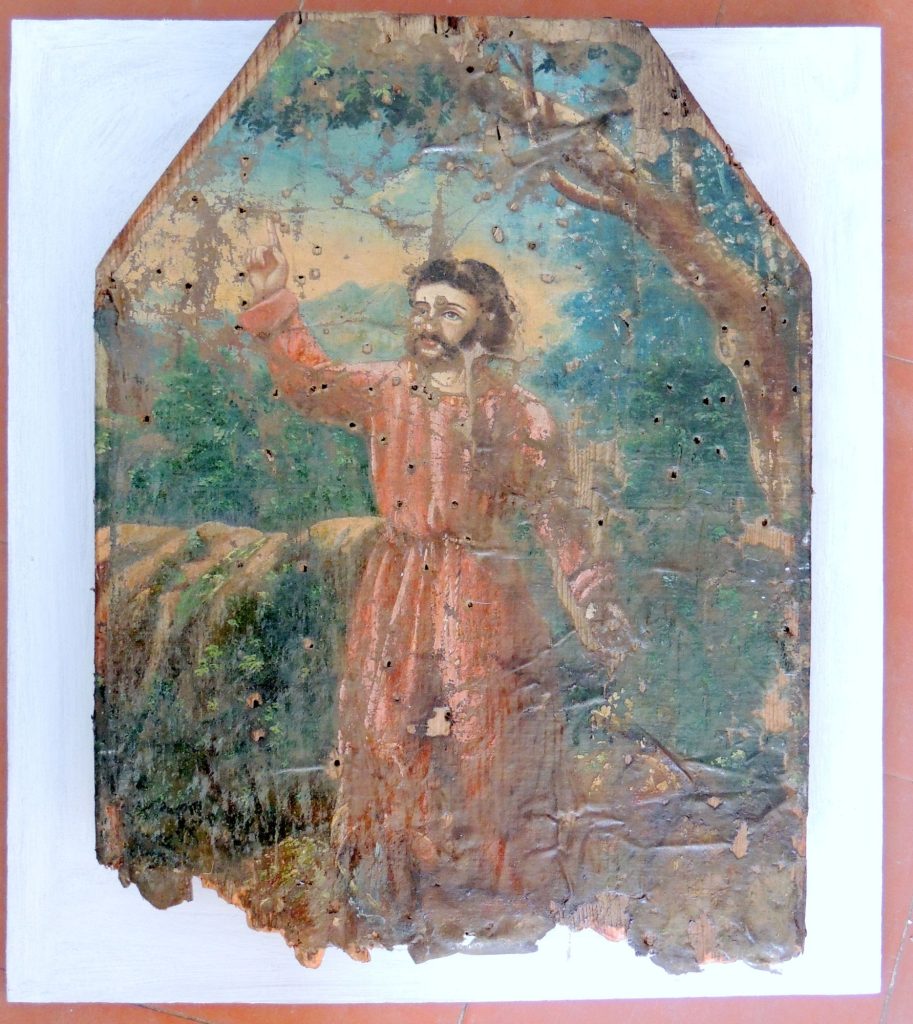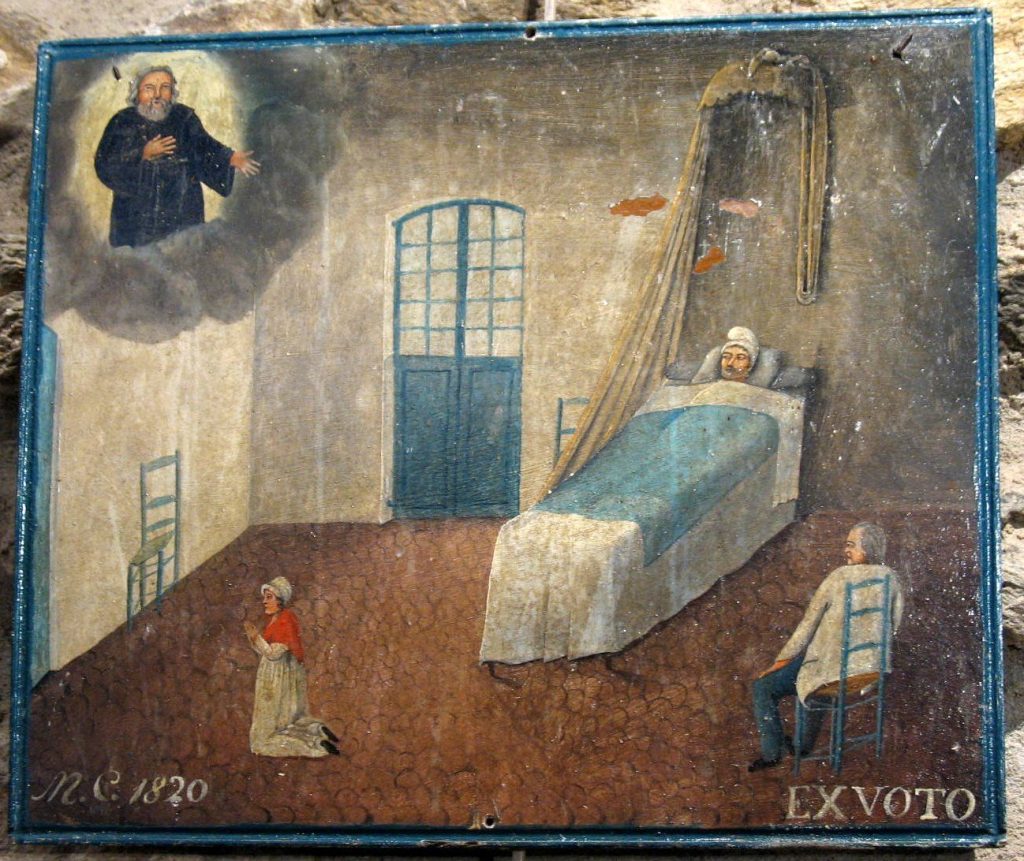 A newly acquired work
In addition to the ex-votos, this campaign also intends to restore a work acquired in 2022 by the Museum: "Chestnut tree in a landscape", PESKE Jean (1870 – 1949), Indian ink and red chalk on paper, 73×98.
Purchased at an auction organized by the Maison Million, this work has enriched the museum's Peske collection. The subject matter demonstrates the artist's mastery of the elements, as he excelled in the representation of trees, his favorite subject. This drawing is reminiscent of one that the museum already owns.