Conference : The profession of art restorer
By Margherita Segala, conservator, painting specialist.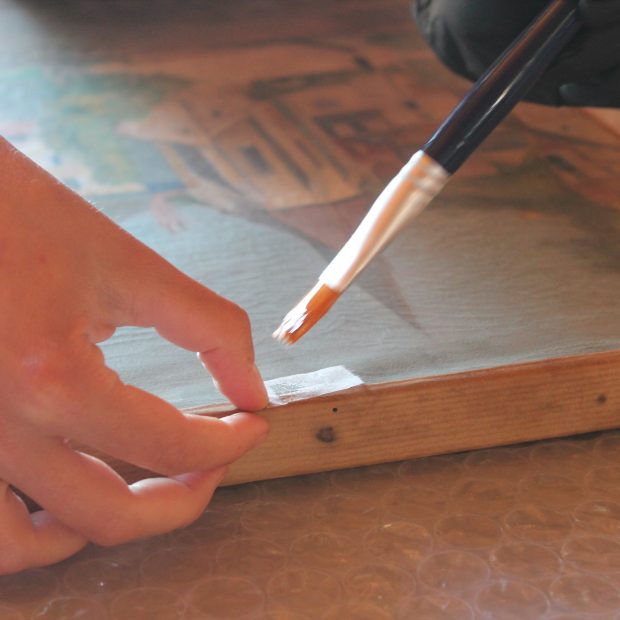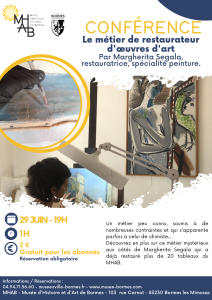 The preservation of works of art is one of the primary missions of a museum. For more than 5 years, the MHAB has undertaken a major restoration programme for its collection. Each year, an average of 10 works are restored.
To do this, the MHAB calls on the skills of restorers specialising in different fields (wood, sculpture, paper or painting). This is a little-known profession, subject to many constraints and sometimes similar to that of a chemist…
Find out more about this mysterious profession from Margherita Segala, who has already restored more than 20 paintings at the MHAB.
This conference is also an opportunity to learn more about the 2023 restoration campaign which is coming to an end and which was dedicated to the Museum's Ex-voto collection which will soon be exhibited.
Duration: 1h30
Sur réservation