The amphora is a container of Mediterranean production which had several uses: the conservation of products, transport and trade.
The museum has amphorae dating from the 2nd century BC. Made from terracotta, these amphorae were once used to store and transport foodstuffs (wine, olive oil, fish, beer, brine…). In order to preserve the foodstuff, the interior was often coated with pitch, a vegetable resin known for its anti-bacterial properties, which made the wall watertight. This technique gave a very characteristic and woody taste to the wine.
The amphora was thus considered at the time as a disposable packaging. Once emptied, it was crushed and powdered or broken with mortar to become a building material. The neck of the amphora was sometimes used as a piping element.
Their capacity varied from 3 to 4 liters to about 30 liters (the average was 25 liters). They were therefore once a means of obtaining a very precise unit of measurement.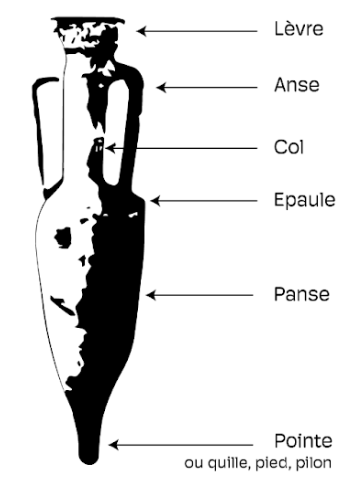 The museum's mission is to preserve the different customs of Borman life through its ethnographic and archaeological collection. In the permanent collection, you will find terracotta and baslate objects dating back to the Gallo-Roman period: jugs, rotating millstone, oil amphora, wine amphora, pelvis (dish), and frying pan.