Guided tour: temporary exhibitions
Discover the temporary exhibitions with a guide!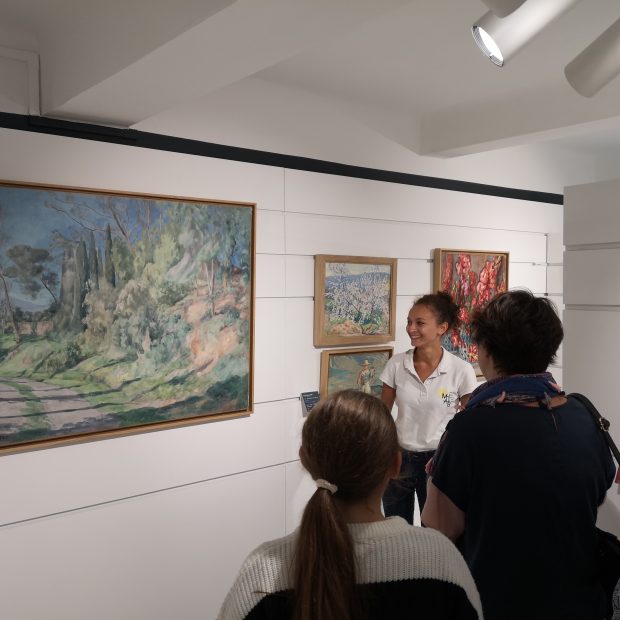 The MHAB offers you a guided tour of the temporary exhibitions.
Our guides and mediators will accompany you on your visit!
For the temporary exhibition, let us tell you about the creative process of the artists and the secrets of the works. In addition to presenting the heritage of Bormes les Mimosas, the MHAB has the "Musée de France" designation. Its fine art and local history collections are displayed alongside works from other institutions and according to various themes.
For its reopening, the MHAB is devoting its first exhibition to the painter and founder of the museum: Emmanuel-Charles BENEZIT (exhibition from 22 October 2022 to 5 November 2023).
The temporary exhibitions are not suitable for people with motor disabilities.
For more information on the exhibition "THE REAL PLUS THE IMPOSSIBLE"  click here
Read more about the photo exhibition "BEFORE/AFTER: The renewal of the MHAB"click here
Duration: about 1 hour