Escape Game
The theft of a masterpiece!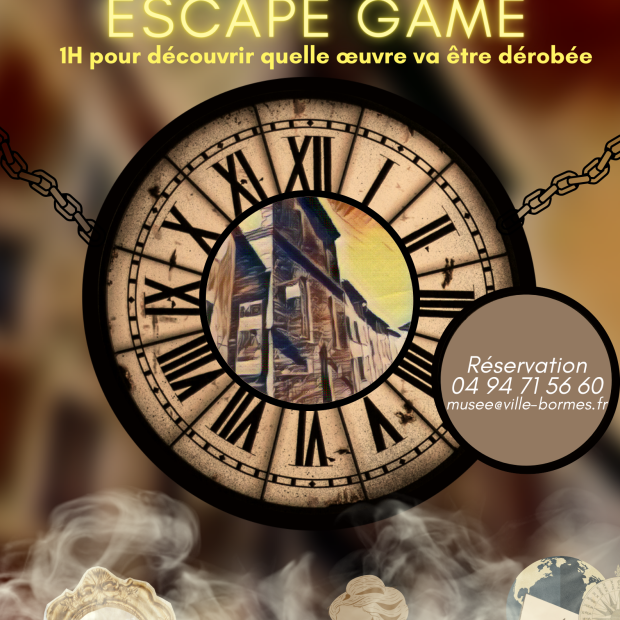 A thief has planned to steal a work of art from the museum!
In teams, you will have 1 hour to find the coveted work thanks to clues left by this individual.
Places are limited and can be reserved at the museum.
Group size: Minimum 3 people / Maximum 5 people.